Overview
This skill set has been developed in response to COVID-19 to provide entry level training in basic client care for individuals wishing to enter the aged care and disability support workforce.

Participation in real time digital workshops, online activities, some face to face workshops and assessments within the workplace will provide learners with the skills and knowledge required to provide support to fully qualified carers whilst adapting to the new risks associated with the COVID-19 pandemic
Qualification:

Qualification:

Statement of Attainment - Entry into Care Roles Skill Set CHCSS00114

Program No:

Program No:

SA-HS32

Campus:

Campus:

CIT Bruce

Duration:

Duration:

10 weeks. (approx.15 hours per week structured learning and work placement).

You will also be expected to undertake approximately 2 hours of independent study per week.

Cost Info:

Cost Info:

Further information about fees is available at Course fees and assistance

Likely Job Outcome:

Likely Job Outcome:

Assistant carer
Assistant support worker

Enrolment Type:

Application Type:

Register Your Interest
Share:
Skilled Capital Information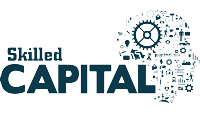 This course is offered under Skilled Capital. The initiative will give eligible participants the opportunity to complete a nationally recognised qualification and receive a completion payment from the Education Directorate. The completion payment is made upon successful completion of their skilled capital qualification which must be completed within two years of the commencement date.
To find out if you are eligible please visit the ACT Government Skilled Capital training website.
Additional Information
You will need a workplace to undertake some assessment tasks.

This training provides learners with an immediate start to the aged care and disability services industry. Completion of this skill set will provide credit towards the CHC33015 Certificate III in Individual Support and other qualifications where these units are included.

This skill set has been developed to address an immediate need in response to the COVID-19 pandemic. This skill set is valid until 30th June 2021.
Skills Recognition
Entry Requirements
Open Entry
To study any course at CIT (excluding degrees and non-accredited training) you must have a Unique Student Identifier (USI).
Literacy Skills Information
We suggest that you will need Australian Core Skills Framework literacy levels of at least 3 across reading, writing, learning, oral communication and, depending on your program of study, numeracy skills to successfully complete this program. If you do not have this level, you can still enrol and seek support to improve your skills or you may prefer to begin with the lower level program. Please visit Foundation Skills.
Transition Information
Qualifications at CIT are regularly updated or replaced to meet current industry needs and maximise your employment opportunities. If this occurs while you are part way through a qualification, you may need to vary your learning to meet the new national requirements. CIT will aim to make this as smooth as possible for you.
Subject Cancellations/Changes
To ensure positive outcomes for all students, CIT may need to cancel or change classes at short notice. CIT will make every effort to inform students as soon as changes are made and will also make every effort to offer alternative arrangements for students to meet the requirements of the subject and complete their qualification. In an unfortunate instance when this cannot be met, you will receive a full refund. Please ensure you maintain current contact details via CIT Self Service or by contacting CIT Student Services at infoline@cit.edu.au.
Subject Information
Complete 3 subjects
Core: Complete 3
CHCCCS015 Provide individualised support

| | |
| --- | --- |
| CIT Code: | HUSE496 |
| Cost: | Standard $66.00 |
| Description: | This unit describes the skills and knowledge required to organise, provide and monitor support services within the limits established by an individualised plan. The individualised plan refers to the support or service provision plan developed for the individual accessing the service and may have many different names in different organisations. This unit applies to workers who provide support under direct or indirect supervision in any community services or health context. |
| Prerequisites: | Nil |

HLTINF001 Comply with infection prevention and control policies and procedures

CIT Code:
HESC513
Cost:
Standard $55.00
Full fee $320.00

Description:
This unit describes the skills and knowledge required to follow organisational infection prevention and control procedures, including implementing standard and transmission-based precautions and responding to infection risks. This unit applies to individuals working in health and direct client care contexts.
Prerequisites:
Nil

HLTWHS002 Follow safe work practices for direct client care

| | |
| --- | --- |
| CIT Code: | WPHS114 |
| Cost: | Standard $55.00 |
| Description: | This unit describes the skills and knowledge required for a worker to participate in safe work practices to ensure their own health and safety, and that of others in work environments that involve caring directly for clients. It has a focus on maintaining safety of the worker, the people being supported and other community members. This unit applies to all workers who require knowledge of workplace health and safety (WHS) to carry out their own work, in both centre-based and home-based service provision. |
| Prerequisites: | Nil |
Related Courses
More Information
For more information about this course please contact CIT Student Services on (02) 6207 3188 or email infoline@cit.edu.au