Overview
This program applies to workers who deliver case management and case work intervention services to clients and will give you the skills and knowledge to coordinate and continually develop and improve a range of community support services.

At CIT, if you are undertaking part-time study while working in industry, the focus will be particularly on aged care, home care and disability management.
Qualification:
Diploma of Community Services (Case Management) CHC52015
Program No:
DP-HS09
Campus:
CIT Bruce
Duration:
2 semesters part-time for experienced community sector employees. There is a mandatory work contribution of a minimum 100 hours.
Cost Info:

2018 - Enrolment fees for this course are based on the costs per subject as indicated below. In addition, a Service and Amenities fee of $40 will be payable each semester. Further information is available at Course fees and assistance.

2019 - New enrolment fee arrangements will be introduced. The $40 Services and Amenities fee will be included in the total subject costs. Indicative program cost may vary slightly and the subject costs displayed will also change. Further information is available at Course fees and assistance.

Indicative Cost:
$2,940
Likely Job Outcome:
Case manager, service coordinator, service planner, team leader, supervisor.
Enrolment Type:
Standard
Share:
Skilled Capital Information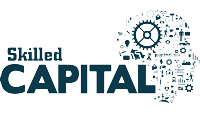 This course is offered under Skilled Capital. The initiative will give eligible participants the opportunity to complete a nationally recognised qualification and receive a completion payment from the Education Directorate. The completion payment is made upon successful completion of their skilled capital qualification which must be completed within two years of the commencement date.
To find out if you are eligible please visit the ACT Government Skilled Capital training website.
Additional Information
This program has a mandatory work placement (120 hours in total). CIT teachers co-ordinate placements. Before undertaking any industry placement, you must be eligible to apply for, and hold a 'Working with Vulnerable People Check'. Information will be provided on enrolment.

If you are currently working and you have extensive relevant experience, or a Certificate IV you may meet the placement requirement.
Entry Requirements / How to Apply
To ensure your success in this program, the preferred pathway is for all learners to complete a relevant Certificate IV qualification in an area of Community Services at CIT.

On entry, you will need to demonstrate appropriate literacy skills by undertaking a literacy assessment. We have embedded literacy into our program to support your learning and success.

If you are undertaking part-time study while working in industry you will need to be in the workplace for approximately 20 hours a week.
To study any course at CIT (excluding degrees and non-accredited training) you must have a Unique Student Identifier (USI).
Further Study
Various options at CIT for Advanced Diplomas or options at Universities in professions such as: Occupational Therapy, Social Work, Advocacy, Disability Specialist
Literacy Skills Information

We suggest that you will need Australian Core Skills Framework literacy levels of at least 3 across reading, writing, learning, oral communication and, depending on your program of study, numeracy skills to successfully complete this program. If you do not have this level, you can still enrol and seek support to improve your skills or you may prefer to begin with the lower level program. Please visit Foundation Skills or phone (02) 6207 4872 to have a chat to one of our teachers.

Transition Information

Qualifications at CIT are regularly updated or replaced to meet current industry needs and maximise your employment opportunities. If this occurs while you are part way through a qualification, you may need to vary your learning to meet the new national requirements. CIT will aim to make this as smooth as possible for you.

Subject Cancellations/Changes

To ensure positive outcomes for all students, CIT may need to cancel or change classes at short notice. CIT will make every effort to inform students as soon as changes are made and will also make every effort to offer alternative arrangements for students to meet the requirements of the subject and complete their qualification. In an unfortunate instance when this cannot be met, you will receive a full refund. Please ensure you maintain current contact details via CIT Self Service or by contacting CIT Student Services at infoline@cit.edu.au.
Subject Information
Complete 16 subjects
Electives: Complete all 4
Related Courses
More Information
For more information about this course please contact CIT Student Services on (02) 6207 3188 or email infoline@cit.edu.au