Overview
This qualification will enable you to provide day-to-day support to individuals and groups under the broad direction of others. It will prepare you to have direct contact with clients, identify presenting needs and refer to appropriate services and support.
Qualification:
Certificate III in Community Services CHC32015
Program No:
C3-HS08
Campus:
CIT Bruce
Duration:
1 semester full-time (approximately 15 hours per week) OR part-time equivalent. Plus additional 15 hours per week (approximately) individual learning such as online activities, workplace application, project and team work. This is a specialist qualification with job outcomes that can be completed in one semester.
Likely Job Outcome:
- Aboriginal or Torres Strait Islander community development worker - Neighbourhood centre worker
- Client contact
- Recreational activities officer (weekend)
- Community care worker
- Residential support worker
- Assistant community workers (focusing on community health primarily in an Indigenous community)
- Support worker (community based with an orientation toward any or a number of the following: youth, women, families, domestic violence, child protection)
- Indigenous youth worker
- Tenants working in a range of areas
- Intake and referral worker (Aboriginal)
- Youth case worker (community health service setting - non residential)
- Juvenile justice court officer
- Youth housing support worker
- Juvenile justice officer
- Youth worker
- Juvenile justice officer (community)
Application Type:
Public
Share:
Skilled Capital Information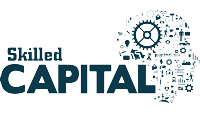 This course is offered under Skilled Capital. The initiative will give eligible participants the opportunity to complete a nationally recognised qualification and receive a completion payment from the Education Directorate. The completion payment is made upon successful completion of their skilled capital qualification which must be completed within two years of the commencement date.
To find out if you are eligible please visit the ACT Government Skilled Capital training website.
Additional Information
To obtain work in this industry you must be eligible to apply for, and hold a 'Working with Vulnerable People Check'.

This program has been designed as an entry pathway into other similar CHCqualifications that contain familiar subjects. On completion of the Certificate III in Community Services (CHC32015) at CIT, learners will be given significant credit into other Certificate IV level programs currently on offer. With additional study (six months full-time) you can potentially complete two of the following qualifications to maximise your job opportunities in the community:

- CHC42115 Certificate IV in Community Development
- CHC42015 Certificate IV in Community Services
- CHC40513 Certificate IV in Youth Work
- CHC43315 Certificate IV in Mental Health
- CHC43215 Certificate IV in Alcohol and Other Drugs
Entry Requirements / How to Apply
On entry, you will need to demonstrate appropriate literacy skills by undertaking a literacy assessment. We have embedded literacy into our program to support your overall learning and success.
IMPORTANT
Before you apply/enrol
To study any course at CIT (excluding degrees and non-accredited training) you must have a Unique Student Identifier (USI). This includes new students and re-enrolling students.
If you don't have a USI that's ok, you can apply right now. It only takes two minutes, just go to usi.gov.au
Already have one? Great! Verify it in our student administration system now so your enrolment or graduation isn't delayed. (New CIT students will not be able to do this until they have been given their CIT number which will be given to you when you apply to study most CIT courses).
Login to CIT Self Service
Click on the link for USI
Verify your USI
It's important that your first name, surname and date of birth in our student system match the ID you use to create your USI (eg if you are Christopher in USI database and Chris at CIT your USI will not verify).
If you need assistance you can go to Unique Student Identifier (USI), drop in to any CIT Library or CITSA office or contact CIT Student Services on 6207 3188.
Literacy Skills Information
We suggest that you will need Australian Core Skills Framework levels of at least 2 across reading, writing, learning, oral communication and, depending on your program of study, numeracy skills to successfully complete this program. See below to check your literacy skills. If you do not have this level, you can still enrol and seek support to improve your skills or you may prefer to begin with a lower level program, or enrol in the Certificate I in Skills for Vocational Pathways (FSK10213) to develop your literacy skills. Please visit Education and Community or phone (02) 6207 4872 to have a chat to one of our teachers.
Transition Information
Qualifications at CIT are regularly updated or replaced to meet current industry needs and maximise your employment opportunities. If this occurs while you are part way through a qualification, you may need to vary your learning to meet the new national requirements. CIT will aim to make this as smooth as possible for you.
Subject Cancellations/Changes
To ensure positive outcomes for all students, CIT may need to cancel or change classes at short notice. CIT will make every effort to inform students as soon as changes are made and will also make every effort to offer alternative arrangements for students to meet the requirements of the subject and complete their qualification. In an unfortunate instance when this cannot be met, you will receive a full refund. Please ensure you maintain current contact details via CIT Self Service or by contacting CIT Student Services at infoline@cit.edu.au.
Subject Information
Related Courses
More Information
For more information about this course please contact CIT Student Services on (02) 6207 3188 or email infoline@cit.edu.au