Overview
This skill set reflects the skill requirements for support workers providing services to clients with co-existing needs, including both alcohol and other drugs and mental health issues.
| | |
| --- | --- |
| Qualification: | Statement of Attainment - Alcohol and Other Drugs Co-existing Needs Skill Set CHCSS00092 |
| Program No: | SA-HS13 |
| Campus: | CIT Bruce |
| Duration: | 1 Semester part-time (one day per week) - intense workshops delivered on campus and additional individual study of approximately 10 hours including online activities, research, report writing and skill development. |
| Cost Info: | Details available from the contact officer at Skilled Capital for Industry and Business |
| Likely Job Outcome: | Provides further skills and knowledge in industry specific skill development. |
| Enrolment Type: | Register Your Interest |
| Share: | |
Skilled Capital Information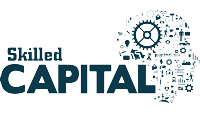 This course is offered under Skilled Capital. The initiative will give eligible participants the opportunity to complete a nationally recognised qualification and receive a completion payment from the Education Directorate. The completion payment is made upon successful completion of their skilled capital qualification which must be completed within two years of the commencement date.
To find out if you are eligible please visit the ACT Government Skilled Capital training website.
Entry Requirements / How to Apply
Entry into these skill sets will require evidence of existing employment in the Community Sector or similar, this can be demonstrated through provision of a 'supervisor endorsed' position description.
To study any course at CIT (excluding degrees and non-accredited training) you must have a Unique Student Identifier (USI).
Transition Information

Qualifications at CIT are regularly updated or replaced to meet current industry needs and maximise your employment opportunities. If this occurs while you are part way through a qualification, you may need to vary your learning to meet the new national requirements. CIT will aim to make this as smooth as possible for you.

Subject Cancellations/Changes

To ensure positive outcomes for all students, CIT may need to cancel or change classes at short notice. CIT will make every effort to inform students as soon as changes are made and will also make every effort to offer alternative arrangements for students to meet the requirements of the subject and complete their qualification. In an unfortunate instance when this cannot be met, you will receive a full refund. Please ensure you maintain current contact details via CIT Self Service or by contacting CIT Student Services at infoline@cit.edu.au.
Subject Information
Core - complete all 4 subjects
Related Courses
More Information
For more information about this course please contact CIT Student Services on (02) 6207 3188 or email infoline@cit.edu.au